Introduction
One of the most interesting fetish porn sites with hardcore fetish plays, CFNMEU stands taller than other fetish XXX porn sites out there because of its unique concept. CFNMEU, which means Clothed Female, Naked Male Europe has an entire hot fetish porn collection waiting for you on its site where you can watch erotic fetish videos like rimming, double penetration, role-playing and even masturbation. Its array of models will also excite you all throughout these fetish XXX scenes.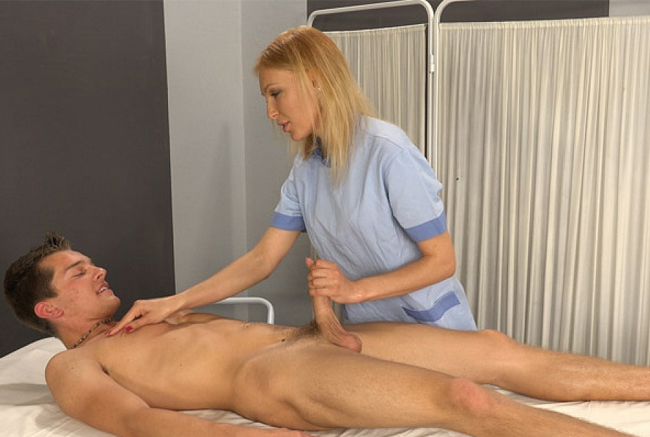 Site specs
CFNMEU, so far, has no major issues that need to be taken care of. The layout of the site looks clean and polished. The graphics are good quality and the features that the site has can make every user's stay convenient. The homepage of the site will automatically give you an idea what the videos are all about. In this page, you will see an array of thumbnail pictures where you can see fully naked male models in different scenarios. They are accompanied by fully dressed females to whom these guys submit their bodies and sexual fate to. The site does have a pagination but it only allows you to browse one page at a time since it is not numbered.
There are also other navigation tools in the photo gallery but they're located in the uppermost section of the page. Moving on to the collection section of the site, there are already over 100 photos and videos that can be downloaded anytime you want. However, there is a download limit of 7GB per day that you have to monitor. The videos are available in different resolutions. There are 1920×1080 and 960×544 videos that are available in MP4 and WMV formats if you want to download.
The movies and the girls
The models in the site are focused on the male actors. However, the female porn stars also deserved the attention since it is up to them how the scenes will progress. The female actresses are given the opportunity to control the male actors however they want while the male models willingly submit their naked selves to these gorgeous hotties. Both male and female porn stars are mostly from the Czech Republic, but I've seen that there are also some actors from Hungary. Nevertheless, all of them are good-looking models that you will surely want to watch.
The scenes, on the other hand, are full of exciting surprises. You cannot only expect sex here, but also exciting pieces of foreplay action. The scenes cover all sorts of fetishes that are not just for the gay audience but also for straight females and males.
In few words
CFNMEU is a nice site to visit because has flexible types of porn videos. Avid porn viewers of all genders will surely find something to watch here even though the main concept of the site is filming a clothed female and naked male in one scene. I will surely recommend this site to my friends.