Introduction
Cashforsextape is a pretty site to find hardcore amateur porn presented by real couple. It is the best destination for those who love watching porn that is done with romance. Cashforsextape promises you of exclusive videos and photos presented by couples who love sex affairs and they aren't shy of sharing them to those who enjoy watching. The deal here is simple, couples have the chance to submit their 7-hour sex tape to earn some real cash.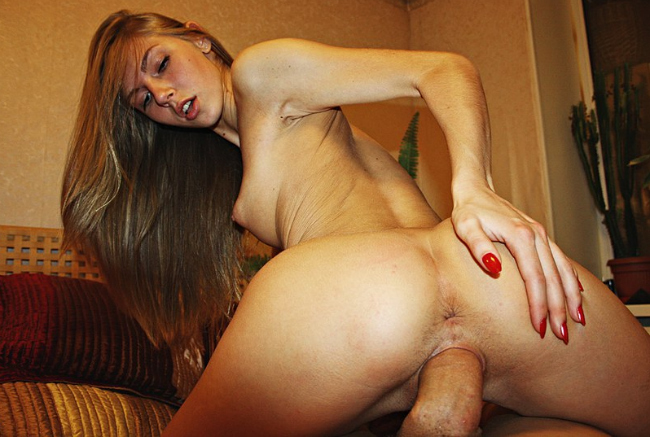 Site specs
Cashforsextape has an interactive interface. Members have the freedom to rate the scenes and add their comments about the performing couples. Welcoming you on the homepage is a fresh couple seated on a coach, they are naked ready to entertain you by filming themselves as they enjoy sex. Navigating the site is easy thanks to pagination and menu. You can quickly jump from one page to another when browsing the variety of sex tapes and featured couples.
As a member, you are not limited to watching couples performing sex acts. You also have a chance to submit your own homemade sex tape. As you scroll down the page, you will see photos from various scenes and videos on the site. There are the top 4 episodes, the recent 4 episodes, recent 8 couples and the top sex tape couples. What I love about it is the inclusion of some sweet description along them.
The movies and the girls
Hot and sexy are just the right words to describe the girls on Cashsextapes. Most are amateurs and they are sexy and horny, always ready to satisfy their partners. They may not be professionals in porn, but you'll be tempted to think they are from what they do in front of the camera. Guys seem to understand how to pleasure women too. And the most interesting part is that these white couples make the sex casual and random. In between chores, they tease each other and get horny until one becomes too horny for a fuck.
Katya &Vlad, Ksyusha and Artyom, Valery & Sergey, Nastya & Anton, Mila &Sasha, Nessa & Juan, Nessa Devil & Martin, Ann & Slava, Vika & Yura, Leila & Rico are the top 10 couples that will make you yearn for more and more of their entertaining. I love that the couples perform various kinds of sex acts. You don't have to search for masturbation, anal, licking, dildo, double penetration, you name it. You'll find them all here and these models perform them with passion and pleasure not just for cash.
Models here can easily pass for pornstars! There are 51 couples, but the number of scenes that they have presented amazed me, 1057! Available for members are various viewing options for both streaming and downloading. Videos are available in MP4 format and better still, you can stream them at 1280 x 720. They are available for download in medium and high resolutions.
In few words
Cashforsextape is a site that I would recommend for a fan of amateur scenes. Loved the simple design of the site. The content is one that has brought the porn in real life context. You will be amazed by the quality of the user submitted videos and photos too, they are not professionally shot, yes, but I never encountered any blurred or unclear content for sure. Finally, members are given free access to other hot amateur sites. Why don't you try joining this site today?
This site has been closed, check out this good amateur porn sites collection.
Check out the other best porn paysites OR read more on Cash For Sex Tape from other popular review sites.