Introduction
Candy girls spin your world! Your time is worth of these wild and sweet, softcore and erotic videos. Playing solo and masturbating with toys or girl on girl action is just the beginning. Get your downloads of gorgeous models without limits and in full HD. Updates are amazing and available four times a week. Some candy rush is expecting you, with models like Anabelle and Dakota, just a little bit mad about little micro thongs. The best thing is that you can purchase videos even without joining the club.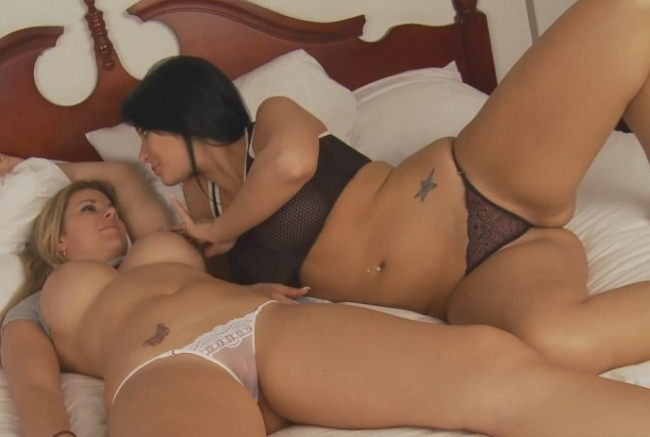 Site specs
Girls featured on site are all candies and so is the design. Light colors and a pink outline with matching titles seem to delineate even more some of that candidness that is only the opening to the world full of cherries waiting to be eaten all up. Take a tour and select one of the models that hit your fancy and follow her in the maze of HD videos and explicit photos. The layout is fantastic and straightforward, so no problem there with the navigation or a selection of videos and pictures to browse and choose from. The members' area is updated on a regular basis with brand-new videos. If you would like some customized video it is no problem, an e-mail is enough to bring you to that pleasure. I was rather exited that I can get my favorite model to pose for me or tease me playing with her pussy, but due to the models' schedules, some shoots could take weeks to be put together. In the meantime have fun choosing from the illegal bikinis, upskirt, explicit nudes, shower and shave, punch drunk pussy and other categories, more than enough to last you for months.
The movies and the girls
Gorgeous girls like Agelique, Anabelle, Danielle, Trixie and others deserve to be named candies. Softcore is something that can keep you aroused all day long. If you are into candidness and sweetness it is the right site for you. The site covers a wide range of erotic categories, like straight fucking or hot girl on girl action. Behind the scenes is nice and cool to see, so you can get the feel of some things that in videos are not present. For me it worked well, because it brought some much desired reality, and confirmation of authenticity. I like to know that my favorite girls have fun and enjoy themselves. Striptease, bondage, 3D photos and sexy interviews are other favorites of mine. Amateur auditions are great and models are stunning, high quality even there! For those that have questions a customer service is available, like video on demand help service. Candygirlvideo is a professionally made site with all the pros at your service, not letting anything getting in the way of your pleasure. Join candy girls and get swept away by extraordinary girl action and service that is always and regularly updated and in time with the requests of customers. They pay attention even to the smallest of details and the HD videos are in the latest and newest formats available. Having no time to get relaxed at home? Don't worry. Candies are mobile friendly, no problems there, every category is easily reachable and images and videos load in no time. Metro ride was something else with Cherry Morgan and Trixie!
In few words
Get your favorite candy flavor of the day! Nothing is better than candygirlvideo and some of the sweetest and hottest models out there posing for you in 3D pictures and customized HD videos. No other can offer you so many categories to choose from and so many models that seem softcore, but do some really exciting and invigorating things that make every able man stand up!