Introduction
There are many people around the world who will give an arm and a leg to take part in a wild girls party. Many people would jump at the opportunity of partying naked and being free with no care in the world if only for one night. However, most times these opportunities are not readily available where you are so you have to make do with video clips from scenes shot at such parties. Meanwhile, it becomes necessary to be able to find a site that can give you real girl party action. One site that I stumbled upon is the Canadian Party Girls website. This website is really where you want to be when you want to watch the craziest girls' parties ever. If you think you know how to party, then you may be surprised when you visit Canadian Party Girls. It is just plain crazy. It is all about being yourself, about being free, about partying in the most strange attire, nudity, without bothering about who is looking. It may be good to be part of such a party but what about you play big brother and enjoy all the action as an onlooker. Believe me, when I say you will be richly entertained. As a visitor, you can take a tour of the site and see a bit of what is on offer. If you have to get immersed in the parties, all you need is to click on the join tab to become a member. You will be given varied options; you can either rent a video to watch, take a trial membership or take a one, three months or one-year membership. Whichever you choose, you can be sure of the best in girl party entertainment.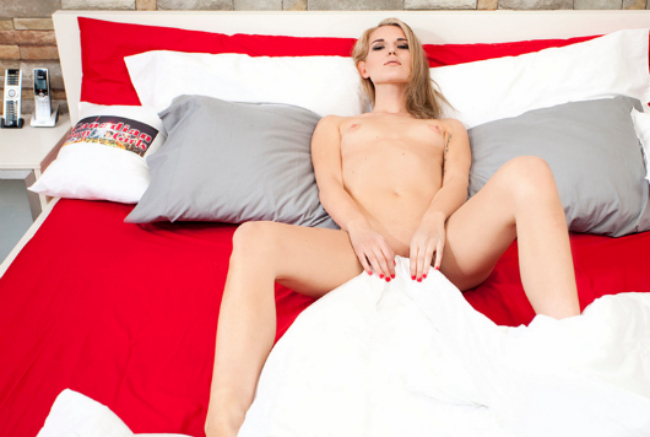 Site specs
You may think that website design is not important especially when you are looking to start watching videos as soon as possible. However, as soon as you enter a poorly designed website where you get lost at every turn, you will understand the need for a website to be well designed. Design often directly links to the organization. When it comes to design Canadian Party Girls is well organized with main tabs at the top of the page and a submenu at the bottom of the page. The top menu mainly includes links to the home button, the rent a DVD tab, the about us tab and videos tab. Still at the top of the page, precisely at the top right-hand side, there are tabs for members to login or for new members to join. Although the bottom of a homepage is mostly ignored by visitors to the page, it has some important items. In the case of Canadian Party Girls, the most important links are those for the privacy policy and terms and conditions. There is also a link for a contact button. As an add-on, given that people are using their personal details on the site and carrying out activities considered confidential, security on the site has been beefed up. Users can make use of the site knowing that their identities cannot be compromised by hackers thanks to the security measures in place. The website also carries a number of contests for its members to take part in. Those who are members can contest for the VIP pass that will grant them free live access to some of the hottest parties. Also for those who are directors and aspiring directors, there is a contest for the best director. Members can log in and indicate their interest to participate.
The movies and the girls
That there are girls on this site needs no emphasizing. You are going to be meeting some of the prettiest faces that you have seen online for a while. These girls are professionals when it comes to wild partying. Most of them were recruited on a tour organized by Canadian Party Girls around the country. A team went around the country recruiting some of the wildest party girls they came across to join the team. This also means that if you are interested in joining this team, you can also check on the website for the next time the selection team will be passing through your area. On the reality tour, you will meet girls like Veronica London who is said to be one vixen everybody loves to meet. She knows how to entertain and many members consider her their favorite. Then there is the sexy redhead Kayla who has been a great attraction ever since she joined the reality tour team. Another girl you will love to meet is Kayla who has this girl next door look but who will surprise you with her wild side once the party starts rolling. At Canadian Party Girls, you can be sure to find whatever type of video that you will like to watch. They shoot videos at parties and they shoot videos in bedrooms. Whether you want hardcore porn or just some soft porn, you are guaranteed access to this on the site. You can watch uncensored tours, you can watch girls being rammed by big dicks and you can watch girls using dildos, cucumbers, and other objects to pleasure themselves. This is a site where everything goes just to ensure the viewer is entertained. As for the videos they are many; over 3500 scenes arranged in sets of fifty under different categories.
In few words
Canadidiapartygirls is one website that is way ahead of its peers in content and treatment of members. It would be hard to visit the site and not want to join. The many beautiful girls and the promised hot action are enough to get anyone interested. Fortunately, becoming a member does not need a presidential decree. Anyone with a good internet connection and a valid credit card can become a member. You really should join now if you don't want to miss out on the latest updates.
This site has been closed, have a look at our good group sex porn sites selection!