Introduction
As the name suggests, Butt Man is all about the bum and the excitement that it comes with. You have loads of sexually stimulating content that features hot and attractive models, with a thing for anal sex, displaying their juicy bums close to the camera. You are treated to plenty of bum fetish and anal sex but you also get some of your regular pussy fucking scenes; just to give you a rich mix of stuff that will keep you entertained and horny through the sessions.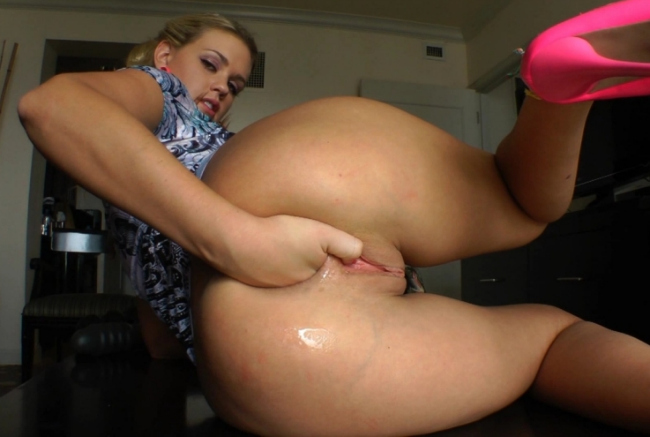 Site specs
Butt Man is beautifully and artistically wrapped in movie colors. The black and dark shade helps to set your mood right for some movie experience. Yet, what struck me right after arrival is the thoughtfulness added to the design and presentation of content. It had been some time since I had visited Evil Angel but the memories of the ingenious design and presentation came back to life when I landed on the home page of Butt Man. Well, you are probably thinking I'm crazy to mention Evil Angel because this is supposed to be about Butt Man. The real surprise comes from my end. Butt Man has close links with Evil Angel. In fact, once you subscribe to Butt Man you are granted free access to all the content on Evil Angel. The home page comes with a long list of tagged vidcaps that click into the actual movies on the platform. There is a drop down menu and a list of categories that offers visitors a glimpse into the heart of the services users can access on the platform.
I also had access to the model index that features gorgeous and sexy hotties that made it hard for me to choose among them. There is a sort feature that I used to find and watch movies based on the date they were uploaded, the rating, popular flicks and even by scene. Each of the scenes provided comes with some description that really helped me connect with what unfolds in the erotic encounters. Streaming is offered for members with full subscription; although new users have up to 10 short flicks to get the hang of what the action is like in the main arena. I could stream videos as much as I wished. There are several quality options for the various formats available. Users can also access the content from their mobile phones. As I said earlier, Butt Man, like Evil Angel took time to bring you the exclusive sex teaser we are reviewing.
The movies and the girls
If you are ticked by stunts that smack of adventure and exploration in the sex realm, you have Butt Man to bet with. I must admit that I'm a bum fetish lover, but I was helped to rise to another level with what comes alive on Butt Man. You are treated to nudity scenes that feature girl's with sturdy features and curvaceous bodies; showing you their juicy bum close to the camera. Some scenes are bold enough to show you crisp clear shots of the girls stretching their assholes to allow dudes to penetrate their tight anal entrance. I was even privy to milk enema scenes in which Bella Q and Alex Feraz are captured in one of the most hair-raising scenes of anal sex play I have ever seen. Bella is a sexy and beautiful hottie with a sense of glamour and style. She sports the Latino stern looks of a movie star and combines them with a soft tender approach to sex encounters. The result is an erotic explosive.
In few words
Butt Man is a great butt fetish and anal sex platform with a lot of following across the age groups. There is a lot of thought put into user satisfaction. The fact that you can access over 24 sites as a bonus is great value for money.