Introduction
BrookLittle is a glamorous individual model sex site that features a gorgeous girl who loves to play naughty and tease you. This chick shares her photos and videos of her and her friends that you will love to watch her big boobs and their incredible physiques. This collection is huge and you are provided with special tools that help you get around the site easily and browse the great content.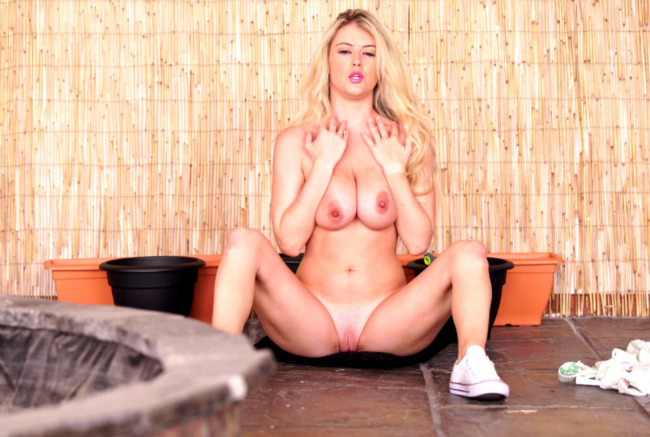 Site specs
BrookLittle is well put together at the folks at the Bittie Bucks Network, allowing you to have a great and smooth time. The colors used for this site are very attractive and you can catch the pictures and the writings easily without straining. The members' page is well created and you can browse the content very easily. You also get the bonus sites well outlined and you can get to them easily and enjoy their content.
The content in BrookLittle is well dated, indicating you get a new flick regularly. This content can be sorted in pictures and videos and you can use content tags to search for the content you want. You will love the fact that you can download these videos or even stream them in a large flash player. The download speeds are great and fast.
The movies and the girls
BrookLittle is a fantastic girl with incredible features like big boobs, beautiful face and an incredible ass. This girl loves to show off her body and play naughty until you get horny. Her teasing technique is on top and she is always dressed in sexy lingerie and outfits. She also features a bevy of other gorgeous girls who come in to make things interesting for you. You will see them touch each other's tits and enjoy rubbing oil on each other's' bodies.
You get to view 147+ videos in BrookLittle. Each of these videos plays for 5-15 minutes assuring your full enjoyment. These flicks are in WMV, MP4, and Flash formats. They have different sizes which go up to 1440x1080px @ 2840kbpsYou can stream these videos on a medium flash player or you can download them. You will be impressed by the smooth playback and the fact that you can pause and resume a streaming at your own will. The download speeds are great and very fast. I really loved the fact that these videos are DRM-free and the site has not set download limits.
BrookLittle has 150+ galleries with each having around 150 pictures. The dimensions go up to 1024x768px and they can be adjusted to be viewed on a full screen of your device and the quality is great. These photos have great lighting and you can enjoy a hands-free slideshow. You can download these pictures individually and save them to your device. The membership of BrookLittle is offered in monthly, quarterly and bi-annual plans. You also get to access 7 bonus sites, including I Love Bitties, Bobbie Pass and Megan Sweets, among others.
In few words
If you love solo sex sites, BrookLittle is the place to be as you get a great mix of fetishes like lesbian action, solo sex scenes and hot chicks exposing their gorgeous boobs and bodies. The quality of the content is awesome and you get a huge collection of it. You will surely love that the content here is exclusive and you get frequent updates.