Introduction
When you are thinking of the most creative gay content, then your mind must be pointing you towards Bromo, a site that gives you the best quality in gay content. This site has a lot of high-quality videos that are shot in different indoor and outdoor scenes.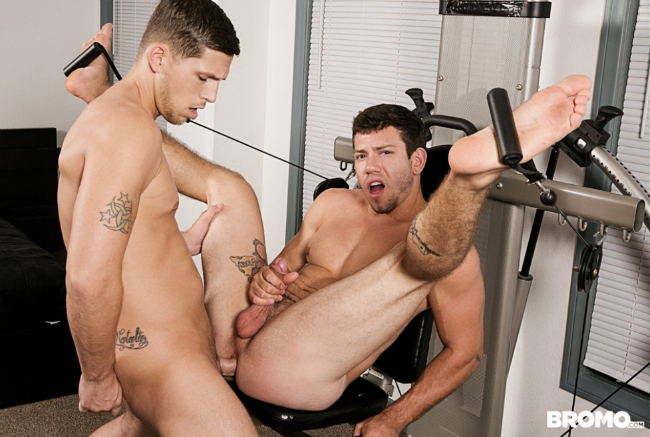 Site specs
The design used to set up Bromo is very easy and professional as it allows all its members to access it and log in to the members area within a few seconds. The content present at the members' area is arranged in a very simple way that will not take you any effort to understand it and even browse through all of it. This site has a very nice look, which incorporates a black background with some red colors here and there around the site to brighten up its look.
The menu page of this site also has a menu that enables you to access different parts of this site including the latest scenes which you can access just by one tap at one place. The site also has a models section which is of big help to you as a member as it allows you to access all the content from your favorite artist within a few seconds. The categories section further helps you to sort the videos here, using the several keywords set for each set of movies. On Bromo, you will also find the latest DVDs released, through its store which you can easily access from a link in the taskbar.
The movies and the Boys
If you just want to see sexy guys getting fucked, then Bromo is just the right for you. This site features mature guys with monster dicks that they fit into the tight asses of other guys, in the first chance they get. Browsing the content here, actually made me feel really horny since these guys look like professionals who obviously knows how to suck and fuck asses like it should be done. The site includes all kinds of guys ranging from Asian, black, Latino, European and much more that are seen in different indoor and outdoor scenes.
As you will come to realize as a member of this site, there are no photos here but this is compensated with high-quality full HD videos, which you can download or stream. These videos are found in MP4 and DVD versions which are supported in a windows media player and also using a phone player. Some of the older videos here may not be HD but the picture quality is very attractive since the images are clear and uncensored.
As a member here, downloading these movies will be such a simple task since the downloading speed is very high, reaching up to 20 mbps using cable internet. You can also pause and resume the videos as you wish without any limitation and you can also download several files simultaneously. Streaming is also very comforting as the videos start to play in about 5 seconds, after selecting the video you want to view.
In few words
Bromo has done very well in the past and it ensures that it regularly updates its content and site, to ensure that you are always entertained. I have not seen anything I can complain about the content of this site or the site at large and hence it is a site I can recommend to anyone.