Introduction
Top live cam porn site, BimBim brings you a kind of porn watching experience that is definitely more immersive than that of virtual reality porn. This community allows you to watch raunchy scenes as they happen in real-time. Furthermore, you can actually talk to the models via advanced communication channels in a platform that works like Instagram. You can stay updated with their stories and get them in a private conversation room where you can unleash your naughtiest sexual fantasies. And mind you, if the price is right, or if you are charming enough, it is possible to have these gorgeous models right at your doorstep!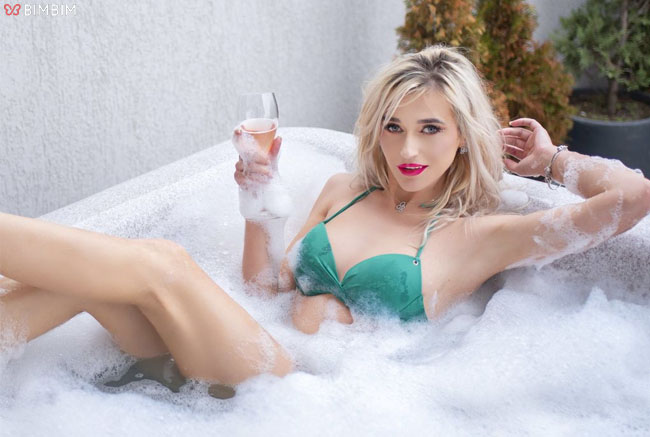 Site specs
If you are reading this porn site review, then I'm almost sure that you are curious about how the adult cams industry works. Or perhaps, you have already visited live cam sites and you are simply unsatisfied. Well, with BimBim, you're a hundred percent sure that inside lies a kind of xxx treat that you won't be able to resist. The whole platform is modern and appealing. Right off the bat, you would notice that BimBim is indeed not a standard porn site. From the dominant red color to the unique layout and content organization, it's only fair to say that this one is definitely the cream of the crop among live cam websites.
If you have heard about or even checked Live Jasmin or Live Sex Asian in the past, then you'd be glad to know that BimBim came from the same producer, AW Empire. Only this time, these brilliant guys claim BimBim as their best production to date. Although there are enough information and tools for you to get used to the advanced features of BimBim, it would help if you knew that this site works almost the same as Instagram. However, instead of food and travel photos, you'll have the pictures, stories, and live videos of some of the most beautiful and sexiest women on the planet.
The movies and the girls
BimBim is a premium live cam site that gives you a more personal porn watching experience. Instead of just watching sexy ladies getting fucked by other lovers, you get that intimate chance to yourself. You can send messages to the models for free, react to their sexy content with emoji, send them gifts, or call them via voice or video. Once you and the model reached an agreement (of course, if the price is right), you can start to tell them your naughtiest fantasies. And mind you, most of these models are willing to meet their viewers in person! Who can tell if you're that lucky, right?
In few words
BimBim is more like a social platform than a hardcore porn site. You can watch hot content created by top models and interact with them as long as you please. The site can be accessed on several devices and there are many options to make your experience private and delightfully satisfying. The most stunning ladies await you in this community, so you better act fast!