Introduction
Big Tits Round Asses is a website that deals with all things big, and big is what they are damn good at! You can expect to find hot girls with great butts and amazingly huge boobs, doing all kinds of things for your entertainment.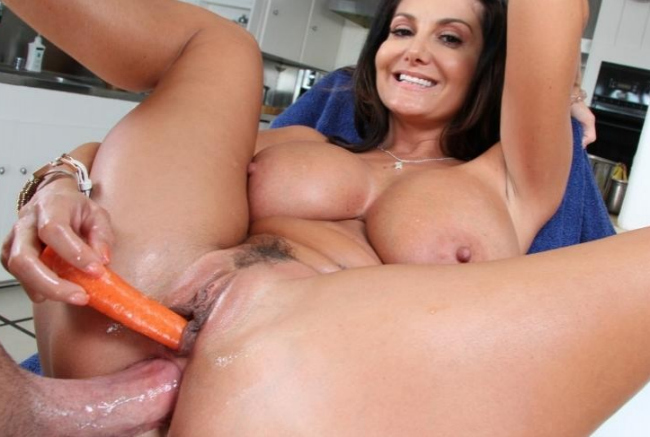 Site specs
You are warned upon entering the website that you need to be the certain age or over that to enter and see the contents because it contains sexually explicit material which may not be approved by the community that the user belongs to. There is a nice touch of the famous pornstar Gianna Michaels showing her huge tits on the background just to get a taste of what the user will get on the site, which I liked! The site has a white simple background with a friendly comic sans MS Font is nice to see and is a little different from the rest of the websites. Each video has its own rating out of 5 stars and videos are laid out in 4 columns. The top left has a logo banner in typography with a jade blue background and there are tabs on the bottom reading latest and popular. It's pretty simple and to the point, so you won't have trouble navigating around.
The movies and the girls
Man the collection of models on this website is amazing, there are awesome big titted, juicy asses women often oiled up that will get your dick rising like anything. There are porn stars like Jada Fire, Gianna Michaels, Alison Brie, Luscious Lopez, Alexis Texas and many more that I must have missed. These women have breasts the size of probably two watermelons and the awesome part is when you see them jiggling while they are getting fucked. I saw a couple of scenes where the woman is being fucked by the dude and there's another woman sitting on top licking her tits while the guy is fingering the woman's ass, now that's quite a site that you wouldn't see every day isn't it, it was quite the scene to witness. Another had a scene where the woman was licking her own tits and later banging her tits with that of another woman and also later giving the old rubber boat to the dude while smothering his dick with her pussy.
All the content on the website is purely exclusive so that is great and there are no download restrictions for the user, that's great news ain't it. Other features include live feeds which mean every time something new is posted you will be notified, Vidcap galleries which allow the customer to view the videos through a slideshow of images and get a quick sneak peak, there are also video feeds for the customer to enjoy. On the mobile, the site is even better, since the layout is pretty simple it makes for easier viewing on the mobile and you don't even have to adjust your screen brightness since there is a nice white background to go along with it. Buffering is minimal and the women do their job very well.
In few words
If you love women, especially big breasted women, you will absolutely love this site and will keep coming back for more and more each time simply because the unique selling point of this site is the awesome models they have on hand.