Introduction
This website is the place where you can find a huge selection of big tits, featured in sexually heavily explicit material. On the BigJuicyJuggs you can enjoy a handpicked collection of hardcore porn, with hard cocks and big tits playing with each other. This professional porn selection comes from studios, so the quality reflects the fact that it's not home-made. The initial promises of the site include references to an updating collection, HD videos and some extras. Let's see what's real and what's not.
We have found out as soon as we logged in that the promises regarding the extras are real: you are going to gain access to every video this company has, distributed through nearly a hundred porn sites. Apart from that, you get to browse a non-exclusive DVD list, where you can find the original DVD titles these videos are coming from. With regards to the HD resolution, we've found that a number of scenes are actually HD, but due to the age of the portal, there is a significant part of the collection maximizing at 480p. Good news is that just recently, the site started to receive Full-HD updates too, so the quality increased a lot, finally. The schedule the site follows is quite inconsistent, but it seems they tend to drop a scene now and then, even if it's not regular.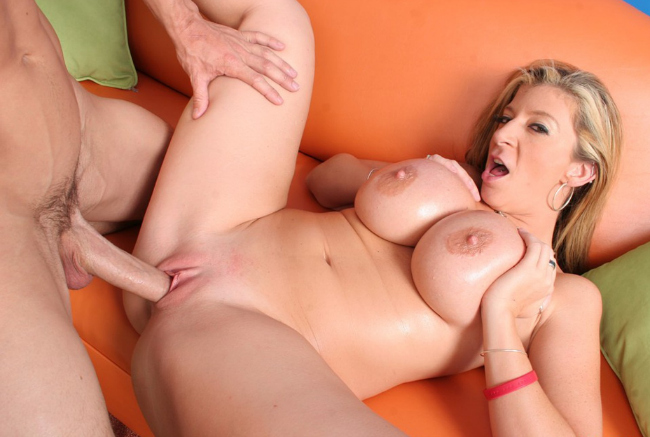 Site specs
There is a really hot trailer on the site, which you can play in order to get the drift about the actual nature of its content. Those who are looking for hard porn should be convinced by this video, and they are not, the rest of tour (pics and text) might prove to be convincing enough. In case that you log in, you will find yourself welcomed on a nice page, where everything is at the right place. The page is not cluttered with ads, and the basic features are quite enough for navigation. You will be able to use a search, the models' index, and a few simple sorting option for the listings.
Now, the videos could be streamed in the browser, however you may have to compromise the quality for some extra speed, depending on your computer. The videos are all in MP4, there is no other format available; the site got rid of the WMV files. You have unlimited download access, and you also have a full network access too, which means that you can download and stream everything, leading to the conclusion that you are going to need a bigger hard drive. There are a few pictures too, some are really fine digital still which you can save as a zip file.
The movies and the girls
As you would expect from a fetishist site like the BigJuicyJuggs, the models have their tits fucked, and they also use it in many ways to please their man. There are no amateurs here, this a purely professional porn site, and the scenes come from studio sources. Those who are looking for ethnic tits have found quite a collection to browse, because Latina, Black and some Asian girls are at large here, which means some very hot jack-off material for you to enjoy. For your nasty needs, there are a few girls (mostly among the naturals) who are bit thicker than your average porn stars, and though they have some extra on them, they are far from being BBWs.
However, they indeed have something on them that's big and beautiful: a pair of natural, juicy juggs. One of the natural beauties, who is also a very fresh girl, is Keisha Gray. Ok, she doesn't have huge breasts, but her equipment is amazingly hot, and she is overall cute, her video is one of the hottest. But, for those who really have this fetish, the big fake tits on many of the models will prove to be satisfactory, as they use it to please their man's cock.
Naturally, the videos are coming from a studio, so they have a complete set build. In most cases the scenes take place indoors, and there is hardly any outdoor fuck sessions. The videos have description, which tells the background story of each scene, but you won't really see it featured in the scenes themselves. They are just plain hardcore session with really juicy juggs at play. So, the BigJuicyJuggs is a fetish site, which means that you probably expect to see here fetishes covered. The first and most important fetish presented is the sexual interest in big breasts.
Basically, some people love to watch and touch big breasts, but there is also a significant number of men, who rather enjoy actually fucking big tits. In these videos, there are some long sucking scenarios, which feature a lot of tit-jobs too. Also, during the hardcore sex, the camera is usually showing close ups of the breast, while the girls also help: they rub their tits, rub them against each other, and so on. In most videos, the breasts are oiled so they shine, and in about 90% of the available movies, the guys are loading off to the girls' tits. As an additional niche, interracial sex often takes place.
In few words
The BigJuicyJuggs brings the usual PimpRoll quality, which means that you get here a load of semi-exclusive porn videos, with hot girls and hard, fetish-driven sex. Also, the fact that the site is a PimpRoll portal means that you get a huge pile of bonus content from the network sites, and from the DVD archive. We must say, the scenes of the site are very hot, and though there are no new ones added, there are much more big and juicy juggs which you can see on the bonus sites. This membership is pretty much worth it for everyone, even for those who don't have big tits fetish, due to the fact that there are much more niches covered.
This site is no longer updated, you can find similar content here.