Introduction
Girls with big tits and hot curves are taking over the internet. They love to experiment and gather experiences that can increase their sexual experiences. Amateur models of BigJuggAmateurs have the biggest tits that you can find. This website is perfect for guys who dig chicks with little to no experience when it comes to fucking. They have heavyweight women and heavy tits that shake every cock ramming action. These curvy women will satisfy you with their bodies and their amazingly huge tits. They may not have a lot of experiences but they will definitely give it their all in bed just to satisfy you. These Big Black Women will be your next favorite porn models on the internet despite being amateurs. Their experiences can turn you on full time. Their techniques may be sloppy since they are amateurs but it can turn anyone on. If you are into BBW then BigJuggAmateurs is the perfect place to be. Their videos are updated regularly and have over a hundred models you can choose from.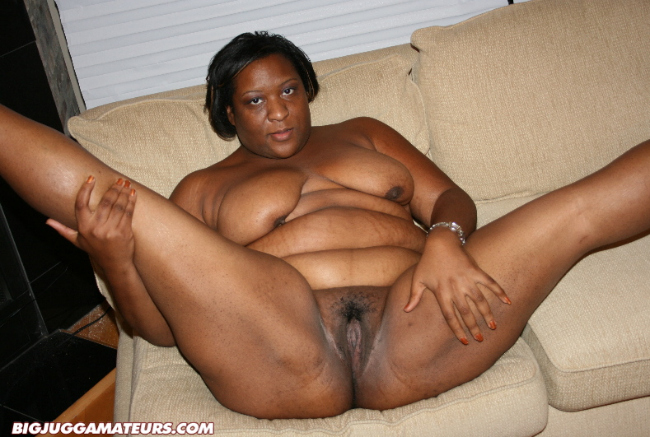 Site specs
The moment you enter the site you will immediately see the site's banner and menus you can choose from. You'll immediately see a hot girl sucking cock with cum on her chest. She has huge tits that you'll love to suck. Once you enter the site and see the homepage, you may scroll down to see a list of some of their models who are mostly BBWs or Big Black Women at this is where the site specializes. Under the homepage banner, you'll see what the site has to offer. Most of their models can be seen along with information and their bust sizes which is convenient. Other sites offered can also be seen in the left side of the website.
In the banner, you may click on one of their menus which is "Members". Once you click on the menu, you are redirected to the log-in page. You are immediately prompted for your username and password. In their other menu which is the "Top Models", their BBW models are displayed so that you can see their hottest models and be able to choose your future favorites. Most of their models are shown along with their names and you can see pictures of them displaying their huge jugs. Most of them are BBWs and only a few are not. Also, their models are not limited to BBWs only and some are of different races.
If you join the site, you can have access to other sites as well as long as it is their affiliates. They also have over a hundred models to choose from and their site is mobile ready. Their site is a 100% safe and secure. They also have several hours of videos to choose from and watch. Moreover, they are also looking for new models which means that they have you'll be able to see new girls and new videos. If you're sick of pros and are looking for new faces then this site is perfect. Their website is simple with black background and easy navigation. The homepage is short and the designs are minimal. Even the font of the website is simple and easy to read. The sample pictures of their models are all taken in high definition and the poses of their models are provocative. It can make you hard in a beat. Their models are displayed on the homepage along with the information of the models, name and their breast size. If you're a guy who judges girls by their bust size then you'll be happy to browse the models of this site.
The movies and the girls
The girls in BigJuggAmateurs are not like any porn models found on the internet. They are definitely unique and you can only find them on this website. They have the biggest jugs you can find and have these amazing curves. If you're into BBWS then I recommend this website. One of their models, Harley Quin has a breast size of 36H. That's a lot of tits for a curvy girl. She has this sweet alluring face but fuckable and definitely huggable body type that you'll want to touch all over. You'll also want to tap that and slap that ass. She's from Indiana and she loves big black dicks that can rough her up. She is an amateur when it comes to sex but that does not stop her from being wild. Her sloppy techniques are a turn on and make you want to fuck her tight holes. She's definitely cute and an awesome bed partner. Her huge tits are perfect for fucking, sucking and squeezing and most especially, motor boating. Getting slapped in the face by those huge tits are a definite turn on and a dream come true for guys who like girls with huge titties.
BigJuggAmateurs' videos are in high definition and are all original. Their models are also unique and can't be found in other sites. Every girl in the site is amazing have their own charm. In their video, Harley Quin was oiled and titty fucked hard by a cock and sprayed with cum. Their production is also nice since they are able to emphasize the tits of the girl on the videos. Their focus on the videos is mostly on the tits since they are definitely eye catchers since they are insanely big. Their pussies are also tight since they are mostly amateurs. The hardcore and softcore scenes in the videos will drive you crazy. The huge bouncing titties can get you going hard for hours.
In few words
The site is very accessible and easy to navigate since there are only a few menus and the site has a very simple layout. Their models are all new and only have a few videos on the internet. If you are finding new girls or models in the porn industry then I seriously recommend this site. You may be tired of seeing the same porn stars over and over again, might as well try something new and out of the box.