Introduction
Not all men may be into women with big melons, but one thing is for sure, they find it hard to resist them. A women's chest gives an untold amount of pleasure that we do not understand. They will make your boner bottle hard or motivate you to give yourself an untold amount of pleasure. There is no doubt that they are the most desirable part of a women's body. It does not matter if she simply plays with them or puts them on display, either way, you will highly appreciate the time that she took to flaunt them in your direction. There are probably many times that you have wished to be part of the perfect boob site.
Granted, there are many adult portals on the internet but none of them will fit you as well as BigBoobBundle will. It is a network that features the best big-boob sites that are brought to you by the ScoreGroupNetwork. This is most definitely the entertainment galore that you have been seeking. The network's name already lets you know that you are in for the perfect treat. However, you do not only get to enjoy women flaunting their big boobs on this platform, the action is accompanied by hardcore sex. Whether the models choose to let their boobs loose, dangling in the air or hold them tight with brasseries, you will still thoroughly enjoy them. You will most definitely be addicted to this kind of sex.
BigBoobBundle is a diverse platform that treats you to all good things that a good pair of breasts has to offer. You will be enjoying a total of 32 sites that offers nothing less than the best. There are also weekly updates that boost each site's individual collection and ensure that you have the right amount of flicks for you to enjoy. The entertainment is out of this world. There are a good number of busty women who are ready to put you glued to the screen. You will catch a good glimpse of Terry Nova, who has a talent in caressing her big breasts in a way that will make you cum.
There are a lot of beautiful faces who are ready and willing to entertain. They will make you want to experiment all sorts of things and prove to you that you do not have to go far to look for pleasure. As a network of sites, you will be getting very many entertainment benefits should you decide to sign up on the platform. First, you will get access to a massive amount of content. The network of scenes has thousands of flicks to be enjoyed. You will not fall sort of good thing to treat your eyes to. The best thing about the videos is that they are presented in top-notch HD. Therefore, all of your viewing moments will be crystal clear with the flicks to be enjoyed. The network brings a variety as it showcases beautiful models who come from all corners of the world.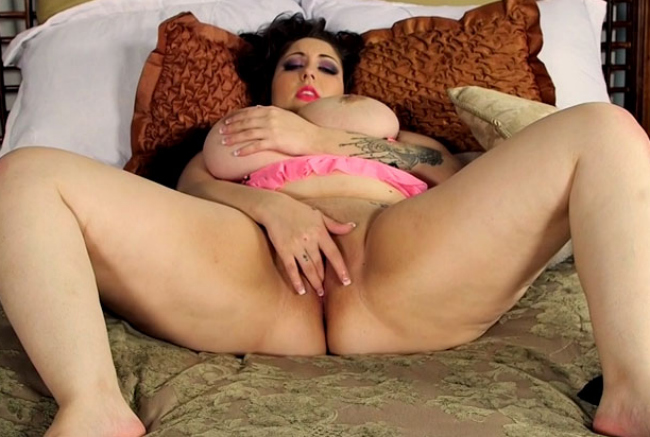 Site specs
BigBoobBundle is a site that lets you know what it is all about. As a network that features the best big boobs, you will see a lot of advertisements in regard to the content that you will receive from each and every of the 32 sites on this platform. The biggest advertisement is that one of Jenna Bliss one of the world's natural bra busters. This is followed by a list of the latest big boob scenes. Where you will get to enjoy the new flicks on the site. This gives you a good reason to log into the site in each and every time.
Members of the site can participate in rating the scenes as each of the videos is accompanied by a members rating. There is also an upload date that shows where the flicks were added on the site. The descriptions are truly relevant to what you see. Although the site has a plain white background, the content will still be able to captivate you in the best way. There are links that will lead you to more of the preview scenes and another that will enable you to easily sign up for the site.
The movies and the girls
There are no fresh faces to be seen on BigBoobBundle. Instead, all of the models are mature women who know the true value of an extra-large pair of mammaries. They are mostly brunettes and redheads who are looking to fuck or get fucked thoroughly. They are well-skilled in the art of sexy poses caressing flicks their own beans so that they will cum quickly. When models such as Joanna and Vanesa get into sexy encounters, they turn you on in every way possible. They are busty women who also cannot wait to eat each other's pussies. They are voluptuous in nature and wear nothing than high-end lingerie. The models only communicate in the language of sexiness and you will not have an option but to oblige with all that they motivate you to do.
In the video 'dressed to thrill', you will meet big tit Vanesa who is dressed in an all-pink outfit that seductive in ways more than one. She is a blonde, mature women who only uses a few sex toys and her fingers in order to give herself pleasure. Her strip teases you into believing that she is the best thing in life. Vanesa does it so diligently. With every flick, she tempts you to stay hooked on her and needless to say, you do. The models on BigBoobBundle will help you find your passion. Enjoying them in their sexual moments is the best thing that you could ever do. All of the shooting locations are diverse and they differ from all of the different parts of the site. They prove that they do not have to have a partner in order to get pleasure at its best.
In few words
BigBoobBundle stands out from many other adult networks. While other platforms would be ok, this one is simply outstanding. The site features original content that will leave you glued to the screen. The ScoreNetwork has done it again! It does not matter whether you prefer intense teasing to the hardcore action, either way, you are still in for a lot of memorable moments.

Check out the other pay porn sites list OR read more on Big Boob Bundle from other popular review sites.