Introduction
BangMyTeenAss is a niche website that specializes in girls, barely at their age of majority, porn delivered in great high definition format and quality content. The name of the website is a good indicator of the type of content on offer on the site.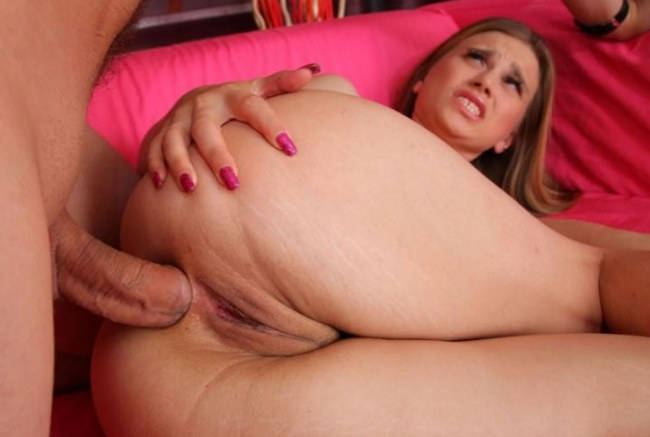 Site specs
To start, BangMyTeenAss has a very welcoming home page. As soon as your browser of choice (we used Chrome) loads the home page, which happens with impressive ease despite the high resolution of the images on the website, which came as a very pleasant surprise, you are immediately greeted with vivid and bright images, set on a very colorful and cheerful bright green background, with the BangMyTeenAss logo across the background. The theme of the website is very user-friendly and intuitive so even an internet browsing novice can learn to use it with great ease within a matter of minutes. Scrolling down through the website, the user then starts to see the latest videos that were uploaded to the site, and a number of 6 thumbnail images that give the user a pretty good idea of what the video is like, what the model looks like and what the background and flow of the video is. Most, if not all the images are of high quality, very clear and well defined. Members of BangMyTeenAss are also allowed access to the content of a number of other partner websites, as well as unlimited downloads from BangMyTeenAss. The mobile version of the BangMyTeenAss website is basically just a scaled down version of the full scale desktop site which makes it very easy for people who are not necessarily that accustomed to using mobile sites on smartphones or tablets yet, because it means there will be an almost nonexistent learning curve when switching from one to the other.
The movies and the girls
As previously mentioned, and we find it appropriate to insist on this particular aspect, BangMyTeenAss is a specialized niche site, which means that unless you are a fan of this type of content already, then you will get limited enjoyment out of it because it will soon start to seem repetitive and boring, however if this particular niche of content is appealing to you personally, then BangMyTeenAss will prove to be quite the little gem. All the models featured on BangMyTeenAss are lovely, beautiful and at most 19 year old girls, primarily white, so there is little ethnic diversity, and with little frames, slim bodies, narrow hips, and light flawless skin. We are aware that more often than not when we are dealing with a website that claims to have chicks in its videos the models are in fact in their early or mid-20s, however, all the girls featured on BangMyTeenAss genuine and most of them are fairly new to the porn industry, as one of the premises of the site is that most of these girls are in fact anal virgins who have anal sex for the first time ever on camera.
In few words
If you are not already a fan of this particular niche of porn then there is a very good chance you might be after spending a little time on BangMyTeenAss.