Introduction
We all have our fetishes, which reflect on the kind of videos posted on adult entertainment websites and the number of categories that are created. One of them is that of Asian adult entertainment videos which are growing in number every year, all adult entertainment sites have the Asian category available. But what is it about Asian pornography that hooks people up? What makes them desirable especially to the male audience? These Asian models have a certain charm and they are also all exotic and fresh, what they do during sex is a lot different from the Western and European women as they allow their male partners to do whatever it is that they want with them. They are submissive in nature and they will do whatever it is that you want them to do, and most viewers of adult entertainment sites love that. It makes them imagine the power that they have over these women which is why AVTits launched a site that will showcase all the qualities that the viewers love about Asian adult entertainment videos.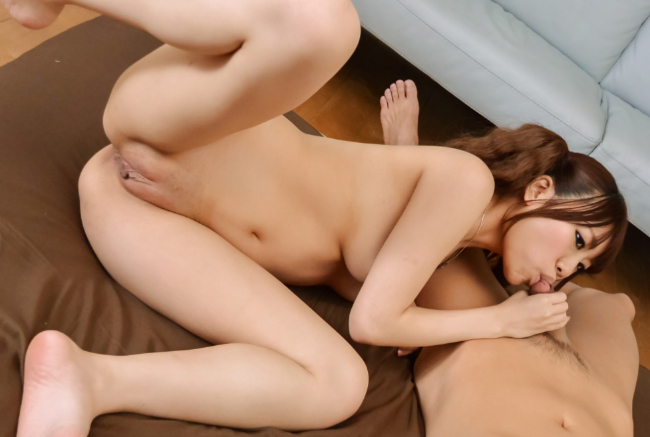 Site specs
As soon as you open the site, you will be greeted with a slideshow that features their gorgeous models, these high-resolution pictures are displayed at the top most part of the page to entice visitors and the members. At the top right corner of the page you will see all the links that you will need to go around the site, you'll see the videos link wherein you will be directed to their videos page, the models tab wherein you can view the profiles and watch the trailers of all of their models. They have the categories link that will show you all the categories that they have available, some of them are anal, big tits, bikini, blowjob, outdoor, MILF, group sex, facial, hardcore, lesbian and more.
You can also see the link to the other 16 sites that are under the same network as AVTits, once you become a member of the site you will gain access to them, some of these sites are AVAnal, AVStockings, HairyAV, HeyOutdoor, PussyAV and many more. The site has about 2,000 high definition videos and around 600 gorgeous Asian models, they also have about 97,250 high-resolution pictures. As for their videos, they run for about 15 to 30 minutes and you can see the rating that the members give, all of them are downloadable and can be transferred into any device of your choice. You can also stream it online through your desktop, laptop or tablet or you can use the mobile version of the site when you are using your phone.
The high-resolution pictures of the site are all downloadable and transferrable too, you can download them by using a ZIP so that it would be more convenient for you to transfer large file. They constantly update their contents so if you want to know the latest news regarding the site and its models then you can follow them on their social media accounts like facebook, twitter, pinterest and google account. If you have any questions or concerns regarding the site and regarding your subscription then you can contact their customer support representative, they are available 24/7 and they are all more than willing to help you with anything.
The movies and the girls
The site has the most gorgeous Asian models that you can see on the web, not only that, but they also got those with massive tits to match their pretty faces and their curvy bodies. AVTits is the site that Asian porn lovers will definitely enjoy, you can instantly view the profiles of their models. At the top most part of the page you will see the link to their models page, you can view their profile picture and watch their short trailer. You can also read their brief introduction and their statistics, they displayed their height, weight, breast size, measurements, eye colour, hair colour and more.
The models are also ranked by the members based on their performances and skills, one example is the gorgeous black haired model named Rino Sakuragi, her rating is currently 66 percent and is one of the crowds favourite. She is known for her blowjob skills and her cock riding abilities, she also participated in anal sex and she would let anyone do what they want with her massive tits including using it so that her partners can jerk off. Another model on the site is Hinata Komine, she is known in the MILF category and has participated in numerous threesomes and gangbangs, she is the type of model that will go down on you once she sees your cock and she won't hesitate to swallow every bit of your seed after you cum. She also loves doing solo action and using her sex toys to please herself.
Nami Itoshino is another model on the site that has a 66 percent rating from the members, also known for her blowjob skills and her clean and shaved pussy, Nami rides the cocks of her male partners like a bull, although there are a lot of whimpering, moaning and grunting on her side, it is no doubt that she still enjoyed every second of it. These are just some of the models that you can watch in action on the site and there are hundreds more that you can view.
In few words
AVTits is the perfect site for all those who just love Asian porn videos, they all have the formula to make a good scene and all of their plots and settings are unique and fresh. These models do not back down in any category as they can do anything that will please their audience, so if you have an Asian fetish and you feel like you have not seen enough then this site is highly recommended for you, once you subscribe to this site you won't have to go anywhere else.