Introduction
If the sex scene doesn't make you feel horny unless the performer is a hot momma, then I'm sure your sex spot is under the MILF power. If the sight of beautiful porn stars who are very proud of their not so perfect bodies turns you on, then you don't have to go jumping from one site to another, you only have to go to Anilos. Anilos is a porn site that boasts its collection of hot and wild MILF videos. This is quite a big name in the porn industry as the sexual contents are all of high quality with genuine and yummy stories. This is not just your usual horny mommas getting nailed by a nosy neighbour. Anilos is all about mature porn performers who can gain your vote and admiration before you even finish a single video. That's how hot, wild and alluring they can get.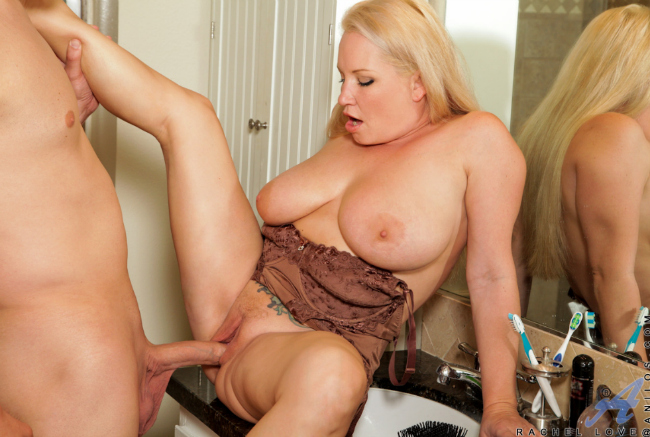 Site specs
Anilos was launched in 2008. From the date of joining the porn world, this site has been focused until now to what it catered from the very first time, pure sexual fun and entertainment in MILF niche. The website has undergone various changes over the years it has been operating. From colours to layouts, most have changed. If you have seen Anilos way back, you can agree with me that the porn site's appearance today is the best so far. They really update the site for the viewers' delight and comfort when it comes to searching and watching porn videos.
You will be delighted to see the nice welcome of Anilos. There are banners of beautiful and alluring hot mommas, naked and being fucked by hunk males who are well beyond their years. The collection of models is magnificently displayed in high definition thumbnails. You can see that there are tons of models you can choose from given the number of subpages you can browse. However, in case you're in a rush, you can use the advanced search option. But all of that is possible only if you become a member of the site. Registration is a swift process. You only have to click a thumbnail of a hot momma and you will be redirected to the sign-up page. There, you'll get a bonus of naked images of sexy and adorable darlings who are proud to show the whole world what they've got.
The movies and the girls
Anilos has a strange name, does it? For first timers, it actually means matured sweethearts with impressive dignity. Yes, the models here are not just wild and horny. Each has a beautiful and interesting personality. You can see from the display of their pictures a simple yet valuable description about them. You can know their hobbies, their specialties and their skills not only in bed but in life as well. That is what makes Anilos more interesting than the other matured niche porn sites. The models are not just porn models, they are high calibre and interesting to deal with.
From the collection, you can see a lot of full-length movies that feature masturbation. The scenes are heavily flooded by the modern sex toys in circulation like dildos and vibrators. By watching even a single video, you can easily notice the difference between an amateur and an expert. The hot mommas here have sexual energies like no other. Even after years of taking cocks in their mouths and pleasure holes, they still can't get enough. They can tease people of all ages in no time at all. Even if their breasts are not perfectly proud like they were before, that can't stop them from experiencing delicious orgasm over and over again. Once there is a cock in a scene, you'll see hard core fucking at its wildest.
In few words
If you want MILF pleasure like you've never experienced before, head on to Anilos right now. By being a member, you are opening the doors to a whole new lot of porn adventure. Experience the teasing game and the masturbation scenes at its finest with lots of threesome and hardcore fucking treats on the side. Your sexual fantasies really happen in real life. You only have to go and find them!

Check out the other best pay porn sites OR read more on Anilos from other popular review sites.