Introduction
Being a porn fanatic, I thought that there was nothing under the sun that I haven't seen. But I was wrong. When I bumped into 1001 DVDs, I thought it was just an ordinary porn site with the typical porn niche that we are used to. However, 1001 DVDs is one of the most creative porn sites that I have managed to lay my eyes on. The videos and the images give you a flowing storyline that will leave your groins on fire. You get to see both soft core and hardcore stuff from this site. There are those days you just want to jerk off to the normal sex scenes while there are also those days you want to watch a girl taking two hard cocks in her pussy.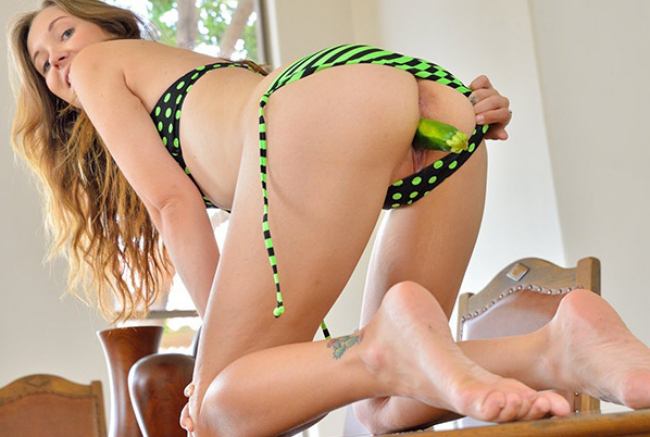 Site specs
The site has a modern design and layout. I recommend the webmaster for the job well done. When you first access the site, at the top of the tour page, several icons help you in navigation. These icons are home, member's area, login, sign up, categories, a detailed search box and more. When you click on one of these icons, you are redirected to a different page bearing more information on the same. The site also has amazing colors that add more beauty to it. The writings are in various shades of red.
When it comes to the membership fee, you get to pay for a trial of 3 days, and you choose whether you want to continue with your subscription or you want to cancel it. If you decide to continue your subscription on the site, you can choose from 3 membership plans. These are monthly membership plan, quarter annually plans, or you can opt to pay for a whole year. The more months you pay for at a go, the cheaper it is. After paying the membership fee, you are entitled to access ten plus bonus sites which are also on the same network as 1001 DVDs. The advantage of this is the fact that you get to access videos and images in an entirely different niche.
The movies and the girls
Everyone likes a variety of different things, where you can be able to choose from one type to the other. That is what 1001 DVDs are all about. When it comes to tastes and preferences, everything is catered on this mega site. You get to see girls or all sorts of appearances. Therefore, you are never bored watching the same thing over and over again. That is what I love most about this site. The site has an impressive number of videos.
You can be able to download the videos to your computer or your tablet, smartphone or cell phone depending on what device you are using. You also get to choose the format that you want to access the videos in. If you want to watch the videos online, you can be able to do so in an embedded Flash (browser). The browser is also resizable, and that is why it can be accessed via smartphones, cell phones, and tablets. If you want to download them into your device, you can choose to do so in MP4 or WMV formats.
In few words
The design and layout of 1001DVDs did it for me. It is so easy browsing around the site. There are no ads or banners on the thumbnails, and that is also a plus. The videos and the images are shot using high definition cameras. I totally love 1001 DVDs.